Atlas copco: the first compressor manufacturer to receive ISO 22000 food safety certification
Not every supplier is recognized
Atlas copco Antwerp, Belgium, has been awarded ISO 22000 food safety certification by Lloyd's quality certification. The factory produces the most advanced oil-free air compressors, blowers and air treatment products.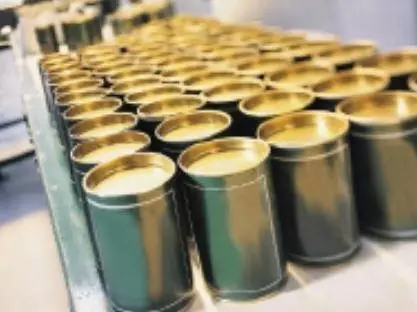 As the world's population continues to grow, so does the demand for high-quality food. Regulations on food standards are therefore crucial.

ISO 22000 specifies in detail the requirements for food safety management systems, that is, organizations in the food supply chain must demonstrate their ability to control food safety hazards to ensure the safety of food at the time of consumption.
Compressed air is used in many applications where air quality is critical to the final product, so atlas copco decided to obtain this valuable certification.

Most of the world's leading food manufacturers are increasingly demanding on source quality and are proud to set the bar for the compressed air industry. The ISO standard requirements are clear and can be used for auditing. Customers can safely choose atlas copco, a manufacturer of compressed air whose products and processes are in full compliance with the ISO standard.

"After a number of seminars and a comprehensive Lloyd's quality audit, atlas copco's oil-free compressors meet the highest standards in the food industry. And HACCP (hazard analysis critical control point) and procedures used by high quality food companies are applied in the design and manufacture of compressors, blowers and dryers. At atlas copco, we are committed to achieving sustainable productivity for our customers and will continue to create greater value for our stakeholders." "Said Chris Lybaert, President of the oil-free air division.